Visit Us At Minerals North 2023 In Quesnel, BC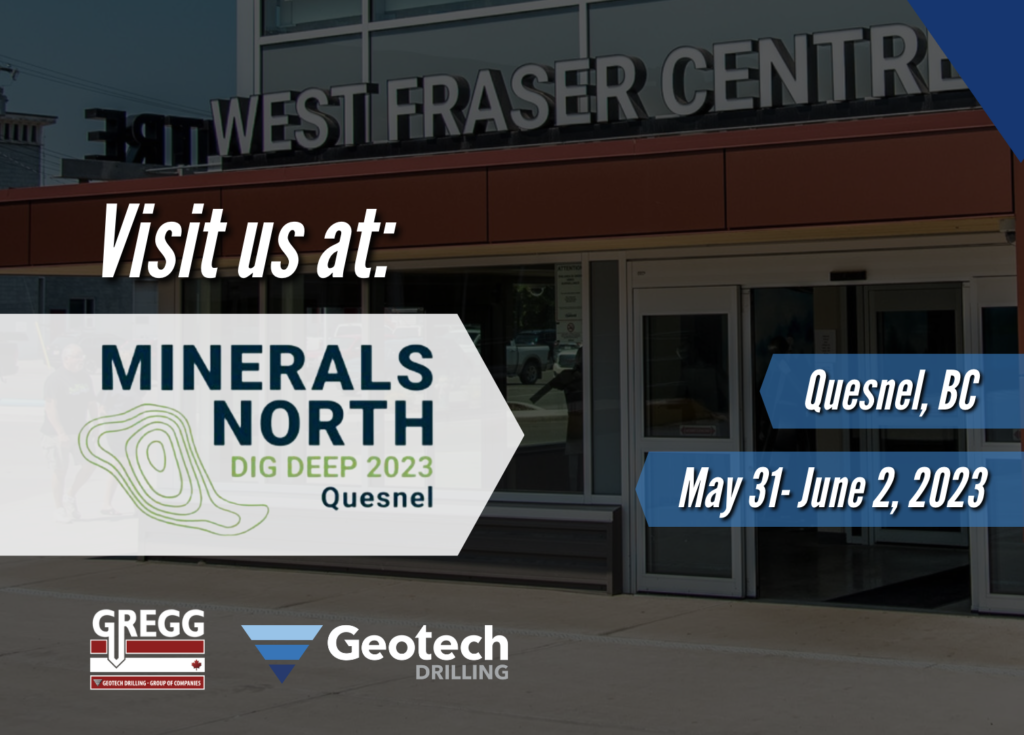 The 2023 Minerals North Conference will be happening from May 31st to June 2nd, 2023, with this year's theme being "Dig Deep".
Gregg Drilling and Geotech Drilling will be present for this 3 day event, and are looking forward to connecting with everyone in attendance.  If you're in the area, be sure to swing by our exhibitor booth to see what is up and coming for our teams this year, and pick up some company swag as a souvenir before you leave!

When:  May 31 to June 2, 2023
Where: West Fraser Centre, Quesnel, BC
The Minerals North Trade Show features nearly 80 indoor booths, plus outdoor exhibition spaces at the West Fraser Centre in Quesnel, BC.
To register for this conference, please visit: http://mineralsnorth.ca/conference/registration/
We hope to see you there!