Geotech Is Teaming Up To Fight Cancer
Geotech Drilling Services and Gregg Drilling are teaming up with the Wheelin' Warriors of the North to help fight the battle against cancer in Northern BC.  Seven of our employees will be riding in the 2023 Tour De Cure on August 26th & 27th, B.C.'s largest cycling fundraiser which supports leading cancer care innovation across the province through the BC Cancer Foundation.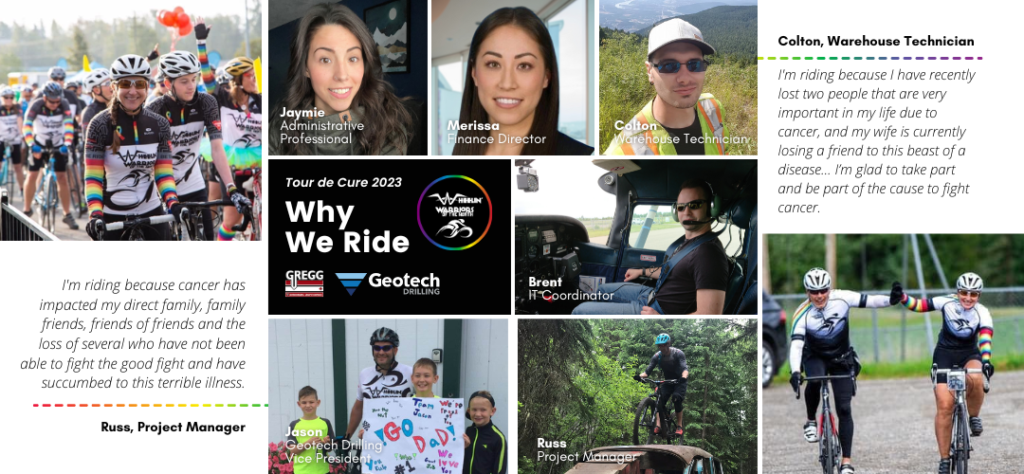 Each of our seven employees has pledged to raise $2,500 each to participate in the Tour de Cure's 200km bike Ride for Cancer. We humbly ask you as our valued business partner, client, and friend to donate to our riders to help support them and the BC Cancer Foundation of Northern BC.
Your generous donation will go to support the lump sum of $17,500 that Geotech and Gregg Drilling's employees have pledged to raise in order to fight Cancer. All funds raised will stay in our communities and bring life-saving efforts to us and our neighbours. 
How You Can Donate:
About Tour De Cure
The Tour de Cure presented by Wheaton Precious Metals is B.C.'s largest cycling fundraiser powering leading cancer care innovation across the province through the BC Cancer Foundation. A two-day event-driven and defined by over 2000 riders and volunteers who believe that real impact is just a challenge away. The BC Cancer Foundation is the fundraising partner of BC Cancer. As the largest philanthropic funder of cancer research and care in the province, our donors fuel hope for the 80,000 patients per year who depend on BC Cancer.
Every dollar raised stays in B.C., advancing breakthroughs and innovation across BC Cancer's research programs and world-class centers.  With over $116 million raised, Tour de Cure's funding has fueled innovation in breast cancer research, clinical trials, BC Cancer supportive care initiatives, the Northern Precision Radiation Therapy Program, the Oral Cancer Screening program, Cultural Safety, and initiatives that have improved access to care everywhere.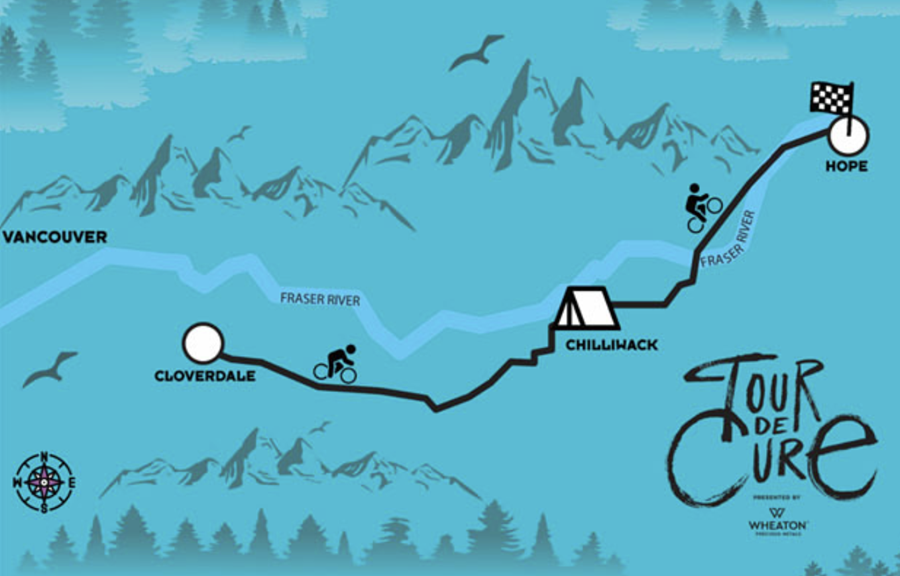 Tour de Cure Impact Highlights:
Over 100 leading-edge clinical trials are supported annually.
Provided critical funding to develop new technology for early lung cancer detection.
Key in advancing precision therapies for multiple cancers.