Geotech Drilling is a dynamic organization experiencing explosive growth within the specialized drilling markets.
We're a team focused on continually implementing the most technologically advanced drilling techniques in order to constantly increase the efficiency and accuracy of field data. To maintain our success, we welcome highly motivated, ambitious, and dedicated people to explore this challenging and rewarding career.
Geotech Drilling offers
Safety, Health & Environment Culture
Professional Career Opportunities
Leadership & Training
Bonus Program
Competitive Wage & Living Out Allowance
Benefits Package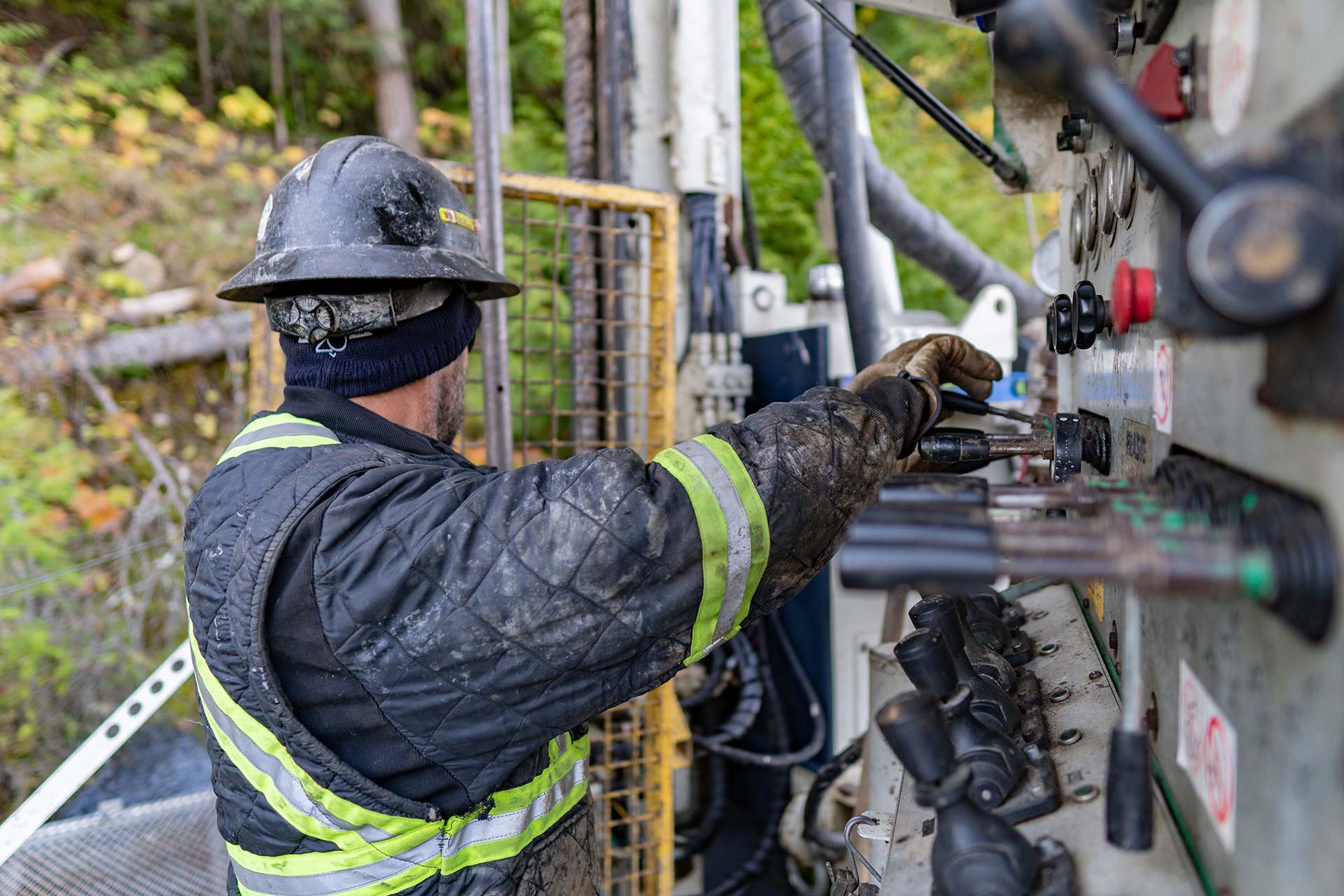 What does it take to be a driller?
Drillers are as diverse a group of people as the industry in which they work. Every drilling operation is different and requires highly skilled personnel to ensure the drilling process is successful.
Despite the diversity, a Driller's 'profile' contains the following basic characteristics:
They prefer to work outdoors and can make the necessary accommodations when working in various weather environments. They enjoy traveling and can live and work in isolated places. A Driller works long hours and perseveres under adverse conditions. They enjoy and tolerate variety and challenge in their work.
Drillers should have a mechanical background and enjoy working with machinery. They are resourceful people and are seen as capable of solving problems as they arise.
Communication skills are an integral part of the Driller's profile. A Driller must be capable of effectively communicating with Geologists, Engineers, Consultants, Landholders, and all others involved in a project to ensure efficient and economical results.
Many operational drilling sites are remote and personnel is required to handle heavy and cumbersome equipment. Excellent physical health and the ability to work well with others are essential. Medical conditions that could be a safety risk without regular medical attention (such as diabetes) must be under control.
When one considers the diversity of characteristics that make a Driller, it becomes understandable that good experienced Drillers are interesting people who have come to grips with a full and interesting life.
Source: Drilling, the Manual of Methods, Applications & Management. 1997, CRC Press LLL, Florida, USA.