Proud Sponsor of GeoSt.John's – September 29 to October 2
The Geotech & Gregg team are very excited to be participating as a Sponsor at the GeoSt.John's conference towards the end of the month in St. John's, Newfoundland!
When: September 29 to October 2
Where: St. John's Convention Centre
Booth: 18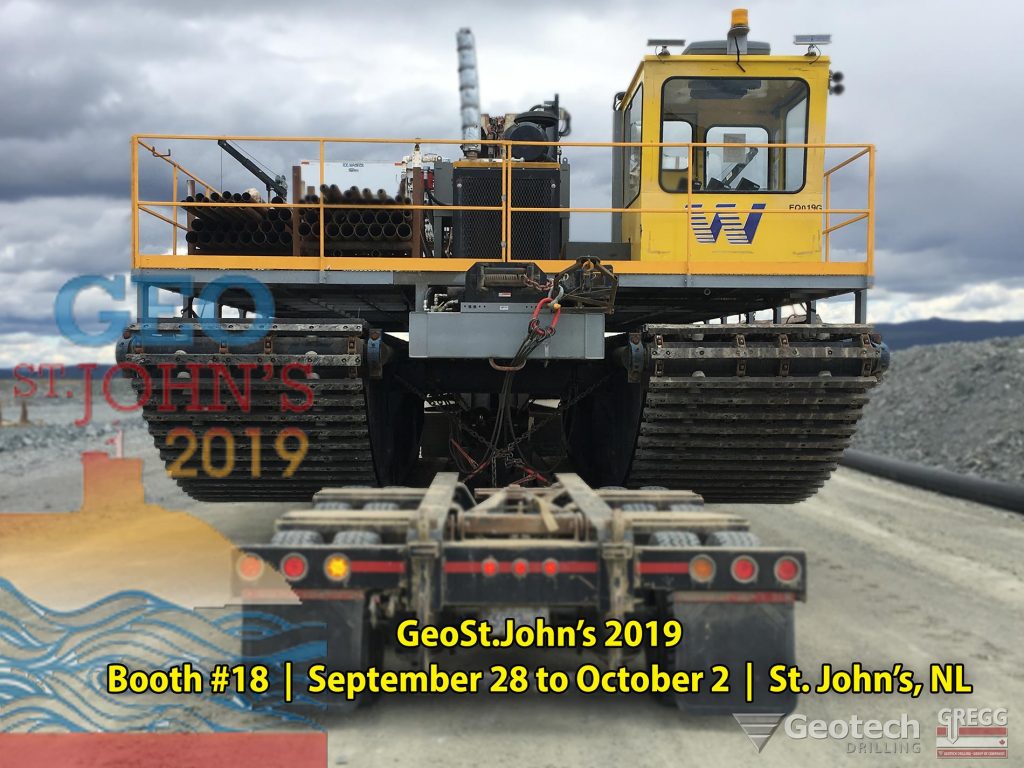 Come visit our team at booth #18 to learn more about our group of companies and how our one stop shop can help your next project succeed! With the conference focused on near and offshore geotechnical advancements, make sure to ask about our solutions for your next marine project;
Updated marine barge
Sectional barge
Amphibious carrier
"The theme for GeoSt.John's 2019 is Under Land and Sea. Growth of the offshore oil and gas industry in Atlantic Canada has created many opportunities for the geotechnical community. This conference intends to highlight recent achievements in offshore and nearshore geotechnical engineering. The technical program will also cover a wide range of geotechnical and hydrogeological topics, including specialty sessions that are of local and national relevance. In addition to the technical program and plenary sessions, GeoSt.John's 2019 will include a complement of distinguished keynote speakers, high calibre short courses, social events, and technical tours.
To register for GeoSt.John's, please click HERE.
We are excited to see you at the show!