Celebrating 20 Years of Operational Excellence
Celebrating 20 Years of Operational Excellence
Throughout 2016, Geotech is celebrating two decades of operational excellence in the drilling industry.
Twenty years ago, the first hole in company history was drilled for GeoNorth Engineering of Prince George. The hole was completed utilizing a truck mounted Mobile B61 drill, purchased at an auction in California and driven back to Prince George by our founder, Steve Vlchek; the rig arrived in Prince George with only hours to complete a quick clean up and some testing before heading to the project. The driller was Mr. Dave Vandel, who continues in his current role as a senior mechanic, passing his vast experience and expertise to the next generation of drillers and drill mechanics at Geotech. Through our unrelenting pursuit of operational excellence and exemplary customer service, the company has grown, from that single rig and 4 employees, to what it is today.
We greatly appreciate GeoNorth and all those early clients, most of whom remain clients today, something we are very proud of. To all our clients,THANK YOU, for the opportunity to start this journey with you many years ago, for your ongoing loyalty and collaboration through the years, and for the exciting and rewarding opportunities in the future.
Along with our clients, this milestone would not have been achieved without the support of our valued employees, suppliers, vendors and associates; we thank you all! Geotech remains sharply focused on being the drilling contractor of choice for our employees and clients, providing industry leading safety programs, technologically advanced equipment and positive, solution minded employees.
Want to help us celebrate? Book your next drilling program today by requesting an estimate.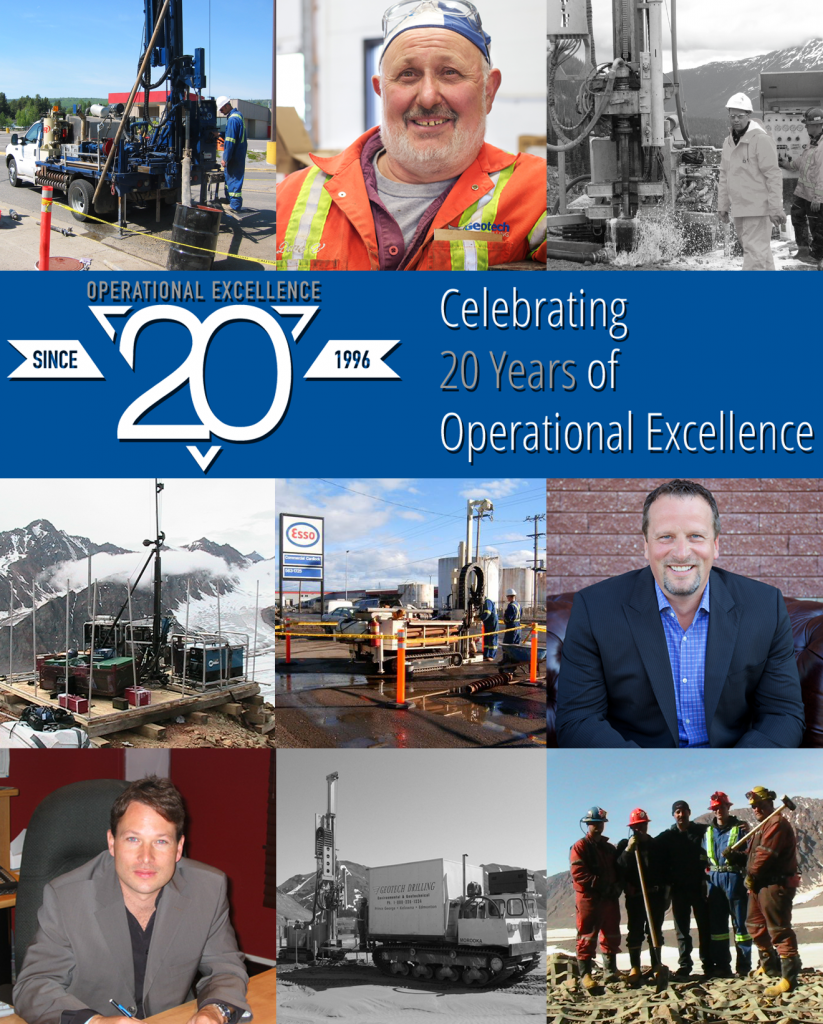 Join us on our social media outlets to keep up-to-date on new and exciting news at Geotech! Make sure to Follow, Like, and Share!