Visit Us At The VGS Symposium This September
Geotech is excited to be sponsoring and participating in The Vancouver Geotechnical Society 2022 VGS Symposium this September.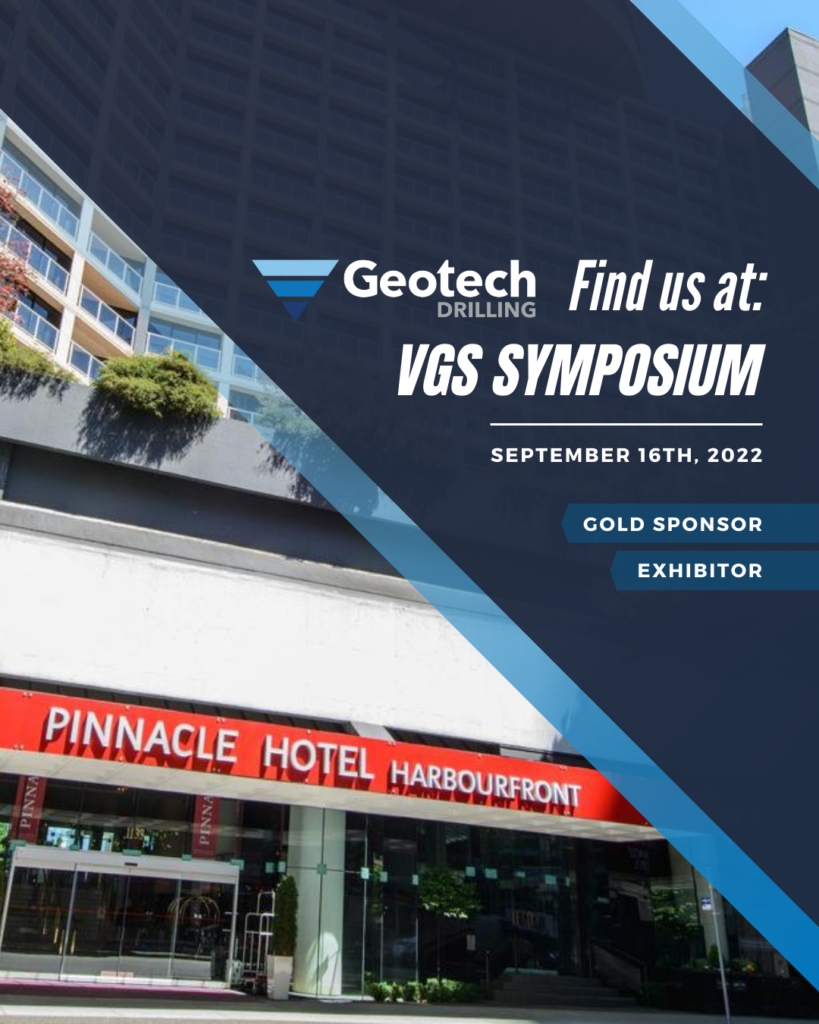 We will be set up in our exhibitor booth at the Pinnacle Hotel Harbourfront in beautiful Vancouver, BC, this September 16th, and are excited to meet, network, and share with everyone at this event. Stop by our booth to say "Hi", and learn what's new and exciting from the Geotech team!
When: September 16th, 2022
Where: Pinnacle Hotel Harbourfront, Vancouver, BC
The Symposium is open to individuals from all sectors to discuss/present all facets of geotechnical engineering topics including, but not limited to: exploration, instrumentation, design, construction, research, case histories, etc.
To register for the VGS Symposium, please click here: http://v-g-s.ca/2022-symposium