Difficult Access Track Mounted Push Mast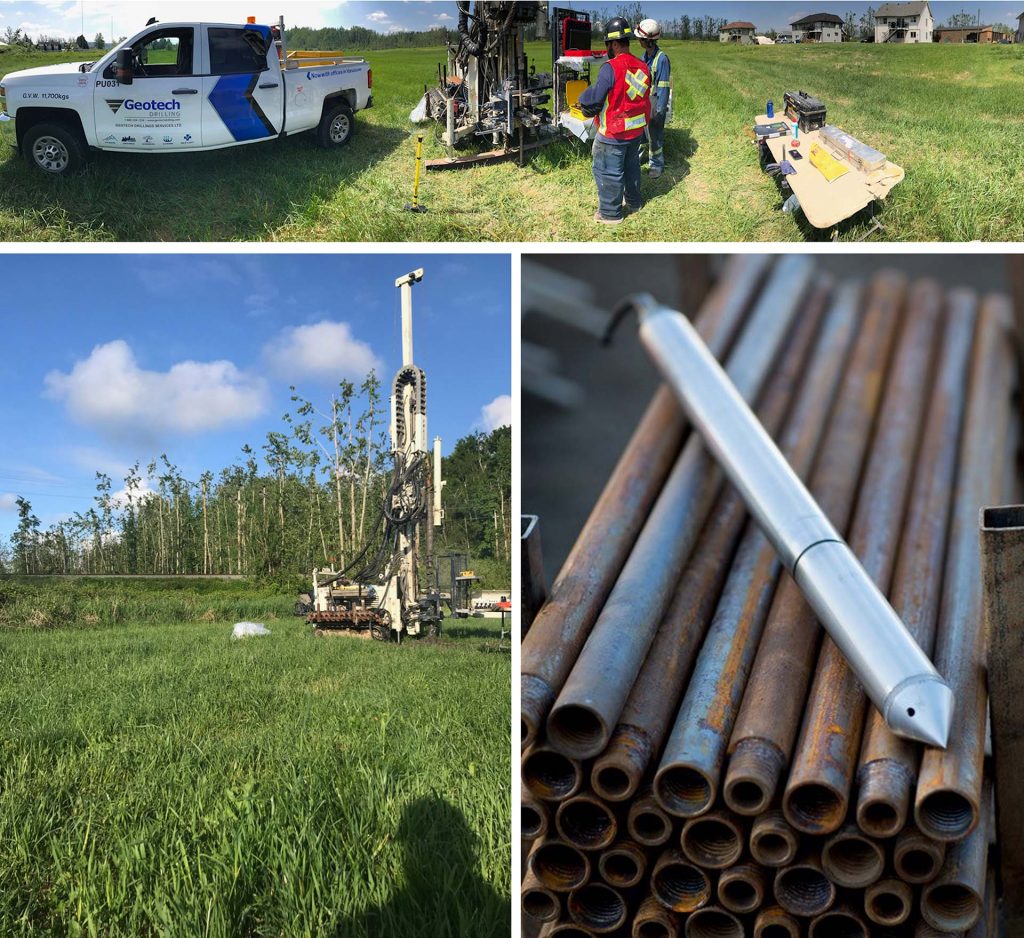 Gregg Drilling and Testing Canada Ltd., (Gregg), has been working with Geotech to create a safe, efficient and highly portable push ram system for difficult access CPT locations. The system is configured for either 10 ton or 20 ton push versions, providing the necessary force to advance CPT efficiently to the typical depths required on site investigation projects. This portable push ram system can be deployed on several rig types to suit availability, location and project requirements; including, but not limited to, track drills, amphibious drills, helicopter portable drills and truck drills.
For a quick video on this system cliick below;
Tight Access CPT Push Mast.
For more information on this CPT system email info@greggdrilling.ca or call Gregg's main office line at 1 844-848-8684.