SEE YOU AT THE 2022 CANADIAN DAM ASSOCIATION CONFERENCE IN ST. JOHN'S, NEWFOUNDLAND.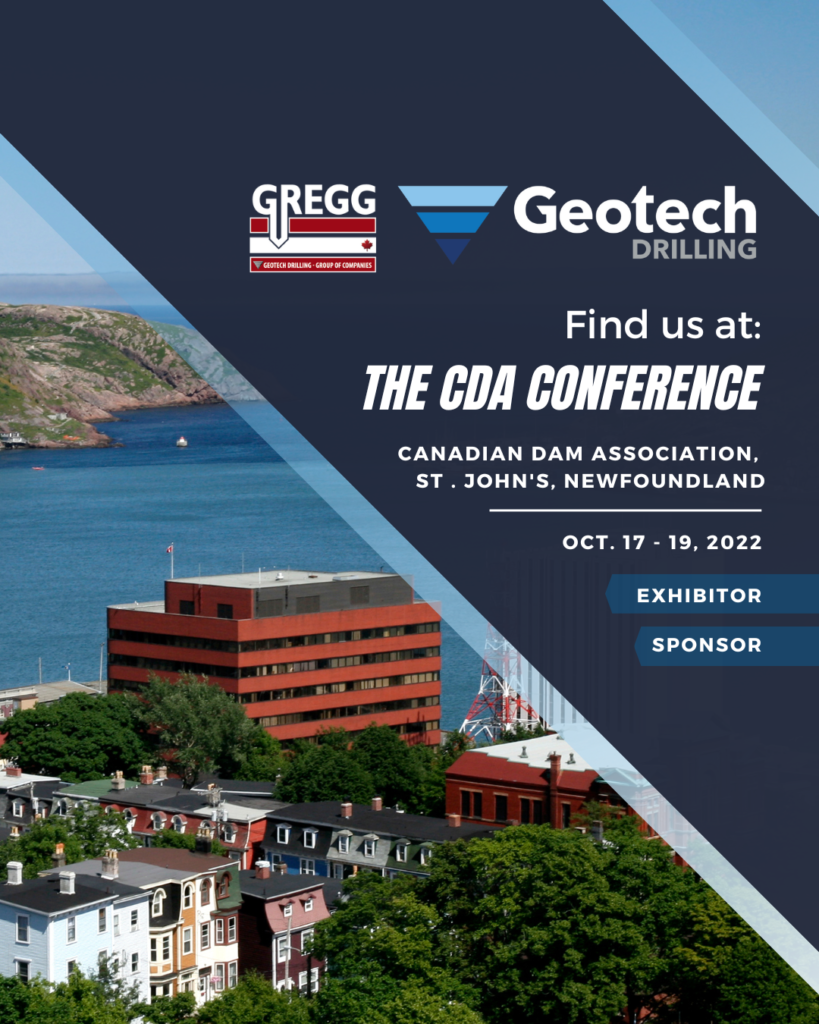 Gregg Drilling and Geotech Drilling are excited to be participating in, and sponsoring the Canadian Dam Association Conference this October 17th to 19th!
We will be set up in our exhibitor booth # 120 / Headshot lounge at the St. John's Convention Centre in beautiful St. John's, Newfoundland, and are excited to meet, network, and share with everyone at this event!
Be sure to stop by our booth to see what's new with the team (and maybe score some new Geotech swag while you're at it!).
We are proud to be a Sponsor of the Headshot Lounge at this exciting event, which focuses on geotechnical achievements and the lessons that can be learned from them to improve current practices and build a better and more sustainable future.
When: October 17th to 19th, 2022
Where: St. John's Convention Centre, 50 New Gower St, St. John's, NL
The theme for CDA 2022 is "Connecting Community, People and Industry".
Technical sessions will consider past performance and historical design criteria of aging infrastructure while focusing on environmental, social, economic, and technological changes as well as evolving expectations of regulatory regimes related to the construction and operation of dams.
To register for this conference, visit: cda.ca/professional-development/cda-conference-2022/registration-info
For more information about this conference, email: registration@cda.ca